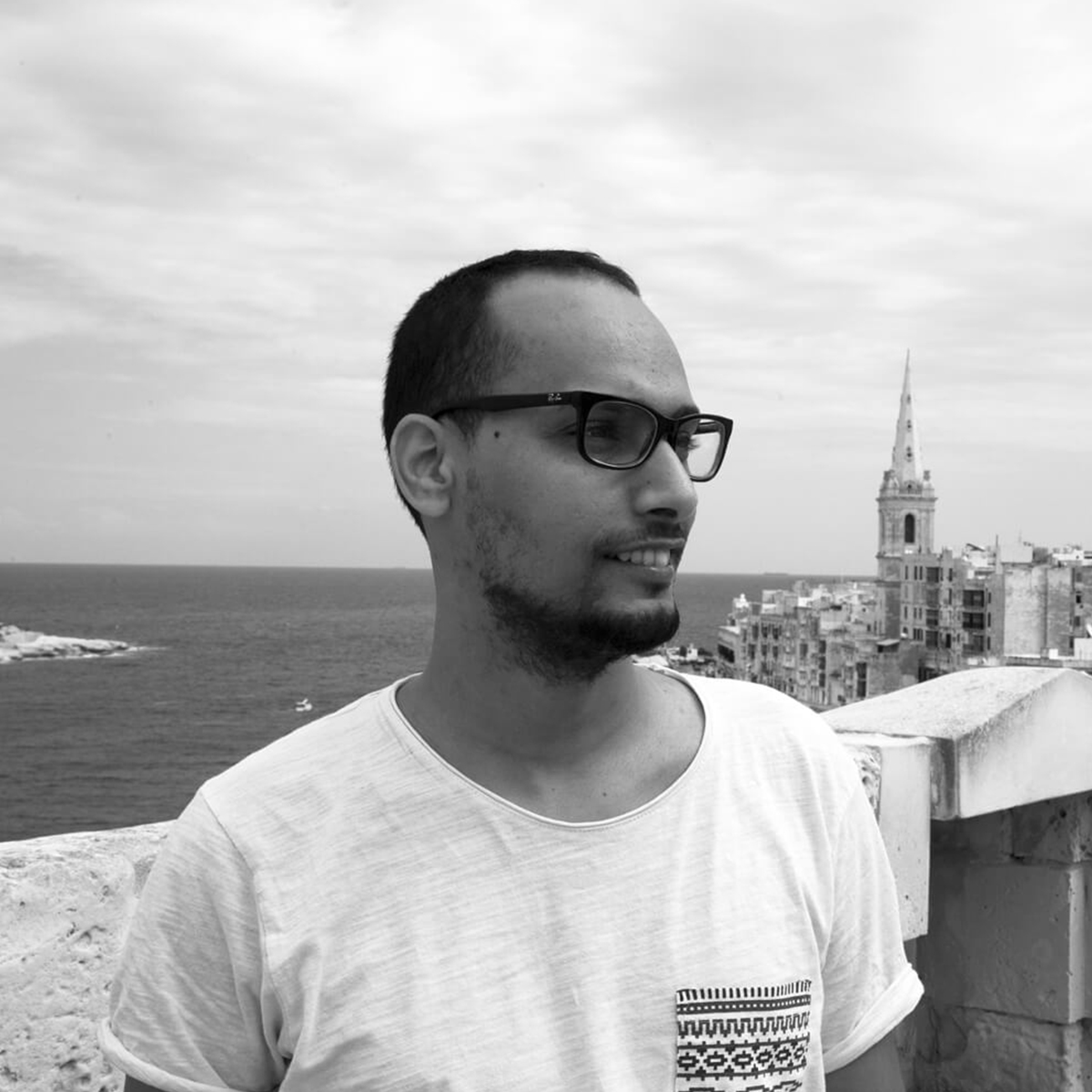 Abdelaziz Zerrou was born in Casablanca in 1982. He lives and works between Switzerland and Morocco.
A graduate of the National Institute of Fine Arts in Tetouan, Abdelaziz Zerrou is a multidisciplinary artist. He juggles between video, installation and drawing, while using innovative techniques. He is committed to an artistic approach whose orientation is contemporary: in his creative protocol, he most often mobilizes a variety of materials, but what the artist loves above all, is the graphic register.
The interest for this visual element shows a strong propensity that the artist has for the universal symbolic figures, characterized by a better legibility and visibility, because they are generally treated in a schematic and graphic way. In his works, the artist aims at a certain visual efficiency whose enunciation must be evident, clear and immediately perceptible.
Indeed, his plastic proposal combines all the qualities of a work that seeks at all costs to operate effectively at the risk of being perceived as simplistic. The artist instrumentalizes symbolic icons of superstition strongly anchored in the Moroccan popular culture to represent and propose another look.
His work and artistic interventions at the national and international level are proof of this: he exhibited at "Spazio 1929" (Lugano, Switzerland); Museum of Photography and Visual Arts (Marrakech, Morocco); "Fabbrica del Vapore" (Milan, Italy); Mohammed VI Museum of Modern and Contemporary Art (Rabat, Morocco); "Galleria Continua" (Le Moulin, France); "New Art Exchange" Museum (Nottingham, England), etc.