Comptoir des Mines Gallery
A new breath for contemporary art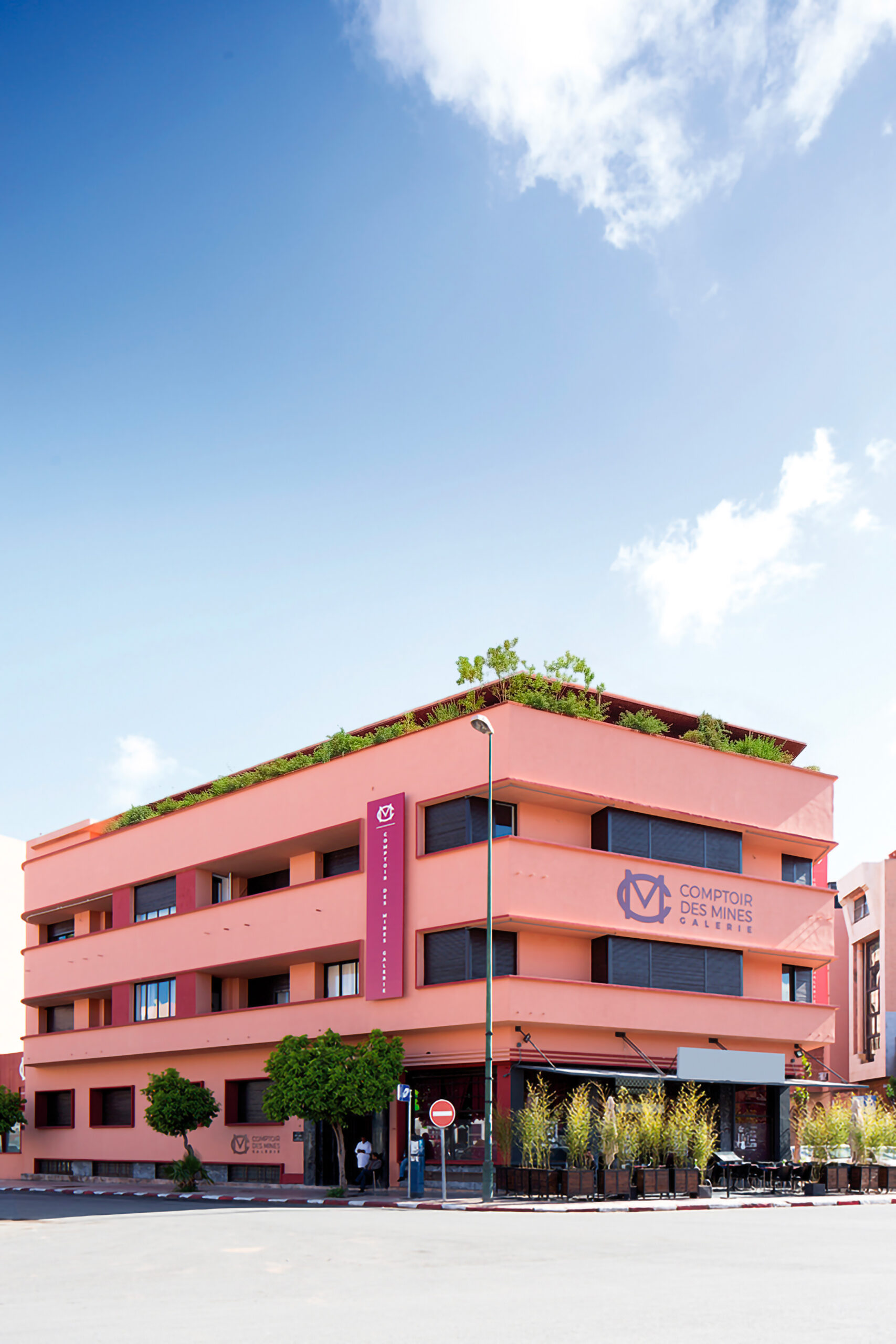 Comptoir des Mines Galerie is a contemporary art space in Marrakech founded in 2016 to welcome emerging Moroccan scenes and offer them the means of expression and support they need. 
Since then, it has been working alongside several Moroccan artists to enable the realization of their projects and give them greater visibility and recognition through participation in various international art events.

Of a resolutely new kind, it is positioned as a hybrid space halfway between art gallery and museum giving to discover three distinct artistic programs in three adjoining places: CM Galerie; Majaz and Hangar.

Thanks to the recognized experience of its team and its founder Hicham Daoudi, an actor of the Moroccan art scene since 2002, the Comptoir des Mines Gallery wishes to become more involved in the dynamics of the emerging scenes.
The building was built in 1932 by Comptoir des Mines, a company known for marketing construction equipment and explosives for mining research.
With its Art Deco architecture, the building is built on two adjoining two-story buildings.
Part of the historical heritage of Marrakech, this place is also known by art and architecture lovers for having hosted the parallel projects of the Marrakech Biennale during the 2014 and 2016 editions.