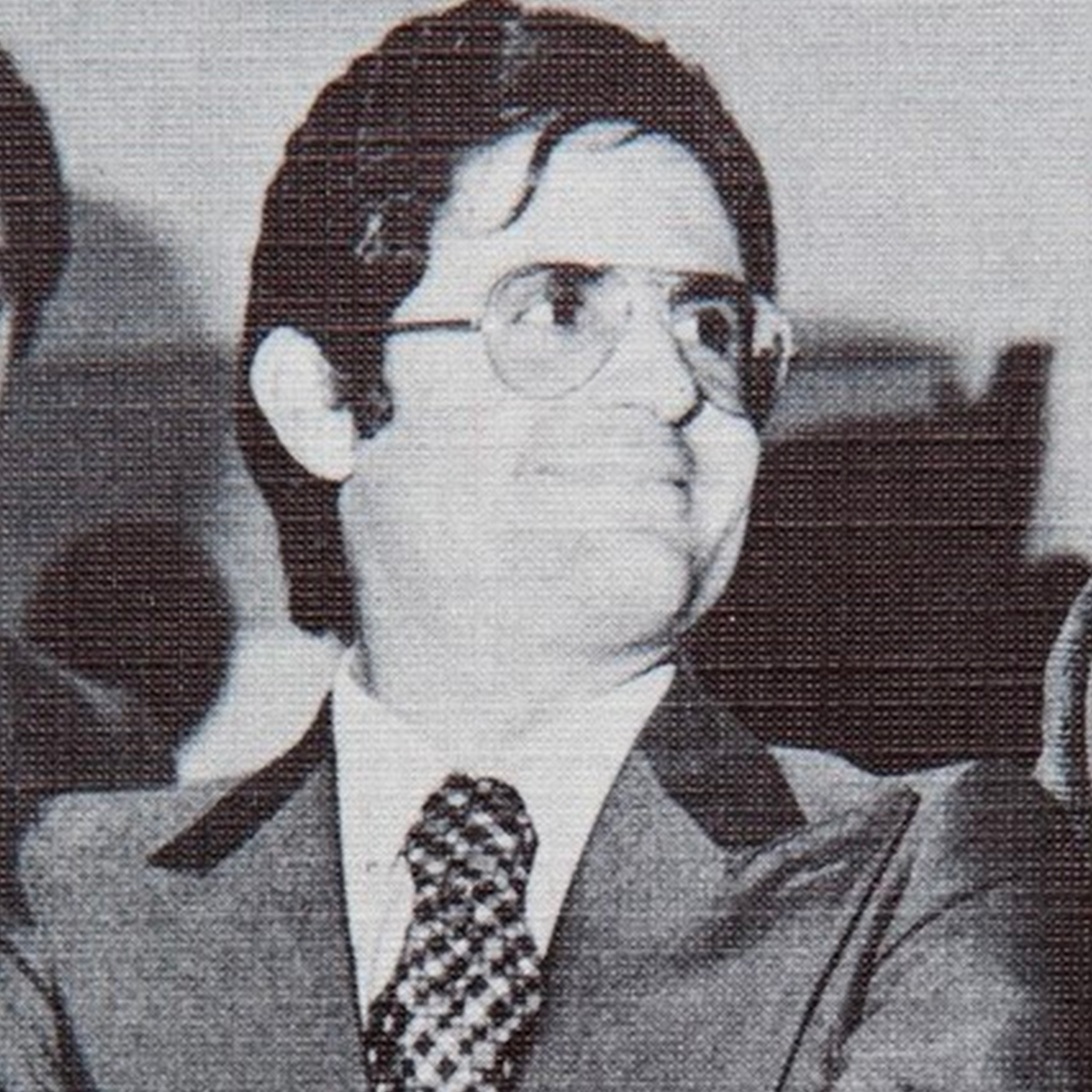 Born in Tangier in 1946, Bachir Demnati discovered painting at the age of 7. A few years later, he will take drawing classes at Ibn El Khatib High School. His first exhibition was organized by the association of former students of his high school and allowed him to get a scholarship and join the prestigious National School of Visual Arts in Brussels "La Cambre". Graduated in 1969, Bachir Demnati took over the reins of Tangier's largest architectural firm, the firm "Guy Stenier". In 1970, he presented his work at the Municipal Casino of Tangier under the patronage of Her Highness Princess Lalla Fatima Zohra and the governor of the region Housni Benslimane. The exhibition will surprise the public, considering that the featured artworks were quite different from what used to be common at the time. He joins then the artists known as the "Casablanca Movement" and began working with them on several projects of collective and solo exhibitions. In 1972, he is a founding member of AMAP (Moroccan Association of Plastic Arts) In 1975, Bachir Demnati invited Mohamed Chabaa and Mohamed Melehi to expose by his side within his structure "La Galerie Cotta". The exhibition will have great media coverage and will allow the three artists to gain a large audience. From 1976 to 1978, he participated in other collective projects but had to be more and more involved in the activity of his firm. In 1978, after leaving the construction site of Bank Crédit du Maroc's agency in Marrakech, he made a serious accident that made him fall into a deep coma. His works will be featured in the same year at the first festival of Asilah which he will not be able to attend because of his recovery. Traumatized by this incident, and having to face his family responsibilities, he decided to dedicate himself permanently to his architectural practice and left the art scene. His work will reappear decades later, in 2016, as part of an auction held by the Moroccan Company of Objects and Works of Art. One of the works sold during this auction sale will be featured two years later in the exhibition "That feverish leap into the fierceness of life" organized by curators Sam Bardaouil and Till Fellrath as part of Art Dubai 2018, dedicated to the beginning of modernity in the five major schools of creation in the Arab world. The work of Bachir Demnati will make the cover of the exhibition's catalogue.
2018 : Exposition individuelle "L'exposition (In)attendue", Comptoir des Mines Galerie – Marrakech, Maroc.
2018 : « THAT FEVERISH LEAP INTO THE FIERCENESS OF LIFE », Art Dubai, MiSK Art Institute – Dubai, UAE.
1980 : Exposition collective marocaine à la fondation Joan Miro – Barcelone, Espagne.
1978 : Participation au 1er festival d'Asilah, Maroc.
1976-1977 : Participation à la deuxième biennale arabe de Rabat, Maroc.
1975 : Exposition collective des Artistes Plasticiens Maghrébins, Tunis.
Exposition collective inter-arabe sur la Palestine à Rabat, Alger, Tunis, organisée par l'U.A.A.
1974 : Exposition inaugurale « l'Art Marocain dans les collections privées », Galerie Nadar – Casablanca, Maroc.
Exposition individuelle à la Galerie « Structure B. S. » – Rabat, Maroc.
Participation à la biennale de Baghdad, Irak.
1973 : Exposition collective de l'AMAP – Casablanca, Maroc.
Réalisation d'une tapisserie sous la supervision de Lily Calman. Cette œuvre a été exposée en 1974 au Musée de Zurich lors d'une grande manifestation d'art contemporain.
Exposition collective au « Festival de Tunis », Tunisie.
Exposition collective au « Festival d'Alger », Algérie.
1972 : Membre fondateur de l'AMAP (Association Marocaine des Arts Plastiques) – Casablanca, Maroc.
1970 : Exposition individuelle « Réalité Médiane » – Tanger, Maroc.
1966 : Exposition « Demnati- R'Kaina » – Tanger, Maroc.
Participation à l'exposition de la première semaine artistique de Tanger, Maroc.
1965 : Exposition individuelle Casino Municipal – Tanger, Maroc.